Manon Fleury joined the Monte Carlo Beach last May. This young chef is now at the head of Elsa, the first Michelin star restaurant that is not only 100% organic but also focuses only on wild caught fish. The Chef promotes natural products and advocates for solid values anchored in organic produce and eco-responsibility. Committed to sustainability, this woman who recently settled in Monaco's high-class kitchens is, above all, a pioneer in the field of "zero waste" which she strongly promotes.
Elsa is the first 100% organic restaurant in the world to have received a Michelin star. Since 2013, It is Ecocert certified and makes considerable efforts to reduce its environmental impact. Manon Fleury is a Chef with a relentless talent and an unusual background. She has developed a unique approach of using products from head to tail, from fruit to stone, and is the symbol of a culinary generation aware that it holds the future of gastronomy in its hands.
Elsa's setting is as sublime as the menu. In the dining room, the decoration is pure, just like the cuisine. On the terrace, time seems to stop for a moment of communion with nature, with a breathtaking view of the sea. The Monte Carlo Beach restaurant offers excellence, a cuisine rooted in its local ecosystem and demanding on quality and origin of its products.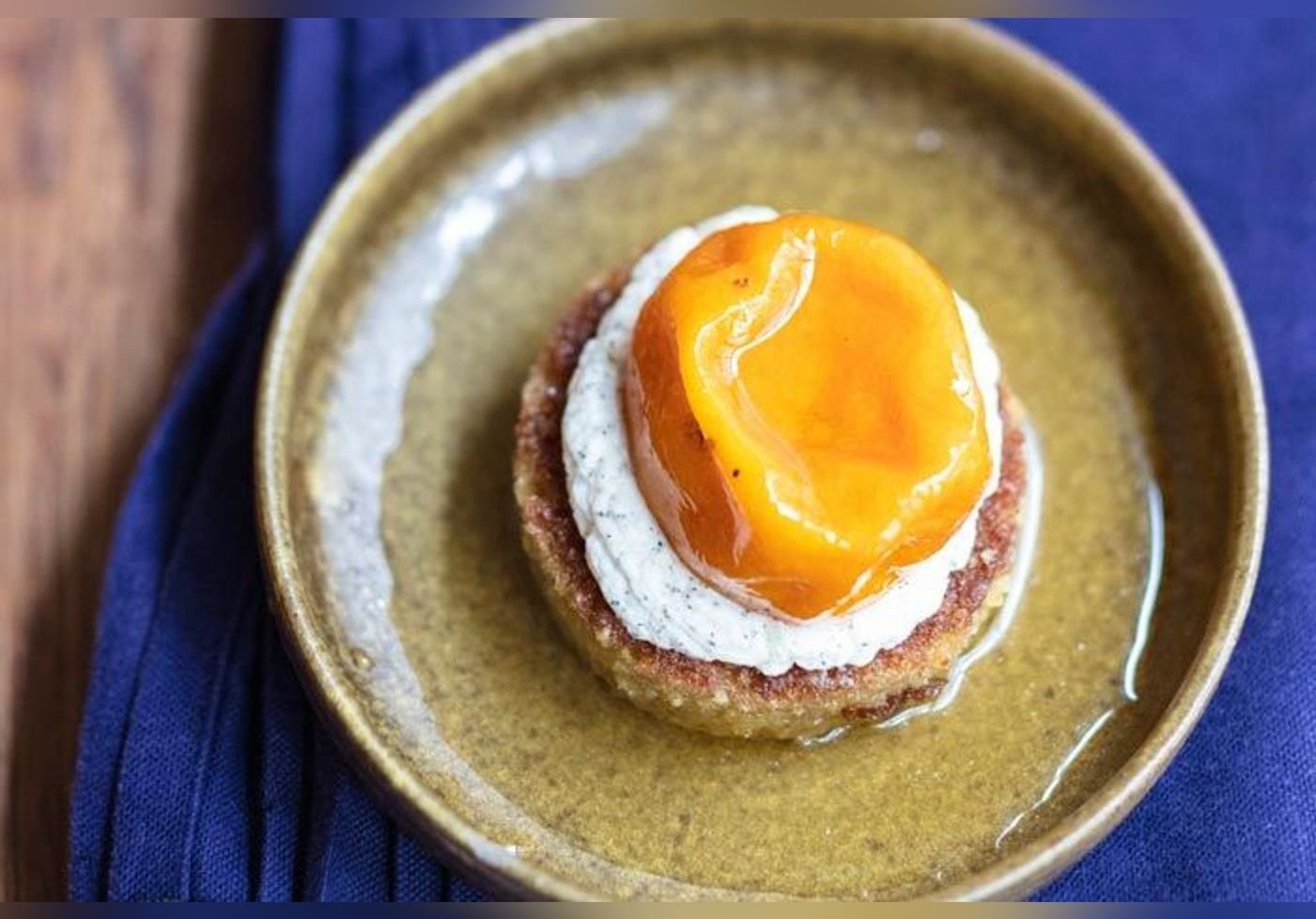 From land to the table
Manon Fleury has strong principles, most particularly a commitment to locavorism. She works very closely with local producers. The anglers and farmers dictate the tempo of her menu.  L'Elsa offers a menu that respects the environment: vegetable pie, sea bream cooked in fig leaves and nasturtium flower jelly, Gamberoni from San Remo… Manon Fleury makes Mediterranean dishes sublime. Her aromatic herbs and fruits are picked in the Antipodes garden, in Menton, and she harvests her organic vegetables in the Agerbol estate, located on the heights of the village of Roquebrune-Cap-Martin. The Chef loves to cook with the fig leaf, which, with its intoxicating smell, constitutes a perfect seasoning.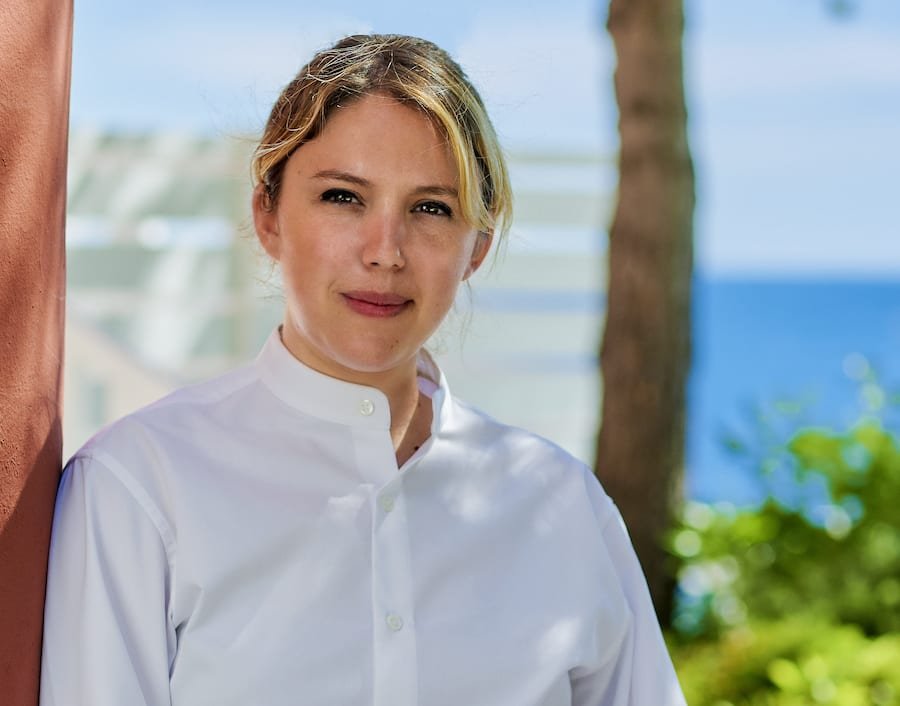 Manon Fleury : an unusual but brilliant journey
The young chef started her career in prestigious restaurants in Paris and New York.
Junior French fencing champion, she became a culinary journalist, then decided to dive in culinary training in the prestigious Parisian hospitality school Ferrandi. She did an internship at L'Ourcine, in Paris. In 2015, with her diploma in hand, she joined the cooking of the Blue Hill, in Stone Barnes, then moved to the restaurant named "From land to the table" of Dan Barber, in New York. Back in Paris in 2016, she joined La Semilla, as sous chef. In 2018, at only 28 years old, Manon Fleury becomes the head of the prestigious Mermoz, in the eighth district of Paris.
At the same time, she hosts culinary segments on France Inter, which allow her to explain her approach to a wider audience. On May 28, 2021, she joins the Elsa, at the Monte Carlo Beach. At just thirty years old, this young lady will certainly be the talk of the town for the foreseeable future. Her sous-chef, Laurène Barjhoux, meanwhile, trained her hand in the kitchens of Alain Passard's restaurant. "I want to give women their place in positions of responsibility," announces Manon Fleury, on her Instagram account. Among her mentors is Pascal Barbot, with whom she has maintained very close ties.
In a recent press release, the young chef recalls her convictions: "I know that my cooking, anchored in its terroir and ecologically conscious, will be able to flourish and our collaboration will strengthen the convictions and commitments we have in common. It is also a recognition of the work accomplished which could give the desire to other women to realize their own projects".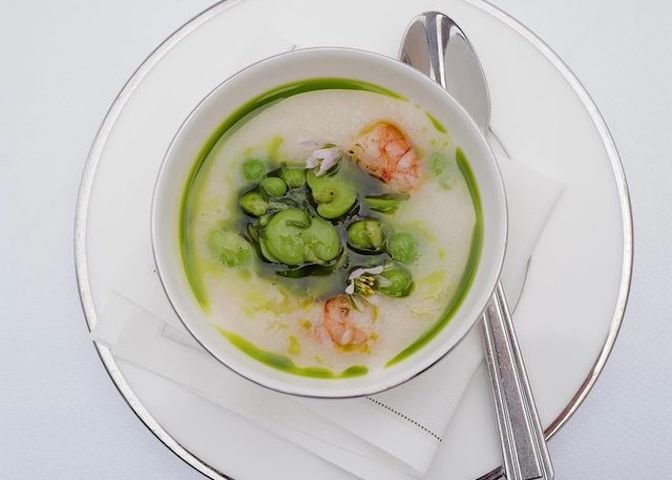 "Zero waste"
Resolutely committed to responsible and sustainable hotel and restaurant management, Manon Fleury is driven by a leitmotiv: "zero waste". Clearly, it is about not wasting anything and upcycling peelings, tops and pods, into essential elements of a dish of high gastronomy. An elegant and efficient way to boost creativity and respect the environment.
Anticipating economic success
Although it is too early to claim commercial success, the brilliant chef is already counting on an economic success thanks to the influx of customers who are fond of a gastronomy that respects the planet, within a high standard establishment. "I also hope to succeed in seducing the regulars and to bring a renewal in order to attract a new clientele", she recently confided to Radio Monaco.
The Mediterranean cooking at Elsa symbolizes a transition. A movement that will inspire other restaurant owners. "We have no choice. Ecology surely has to be integrated into our way of working and thinking. Otherwise, we didn't understand anything," says Manon Fleury. Moreover, the general public needs chefs to show them the way. How to consume better.
A project in Paris
Her next goals ? "Try to take Elsa even further in her eco-responsibility and zero-waste approach".
However, the story does not end there. The young Chef has more than one ace up her sleeve. She is currently developing a restaurant project in Paris, which has been somewhat delayed due to the confinement. To be continued, then.