A SOFTWARE SAVING MONEY
& THE PLANET THROUGH FOOD
A 3-in-1 online software for food professionals, without the need for installation or training and available on multiple devices, allowing hoteliers, restaurateurs to:
Calculate and reduce the environmental footprint of their recipes
Measure, manage and optimize the financial performance of their food and beverage outlets
Request a free demo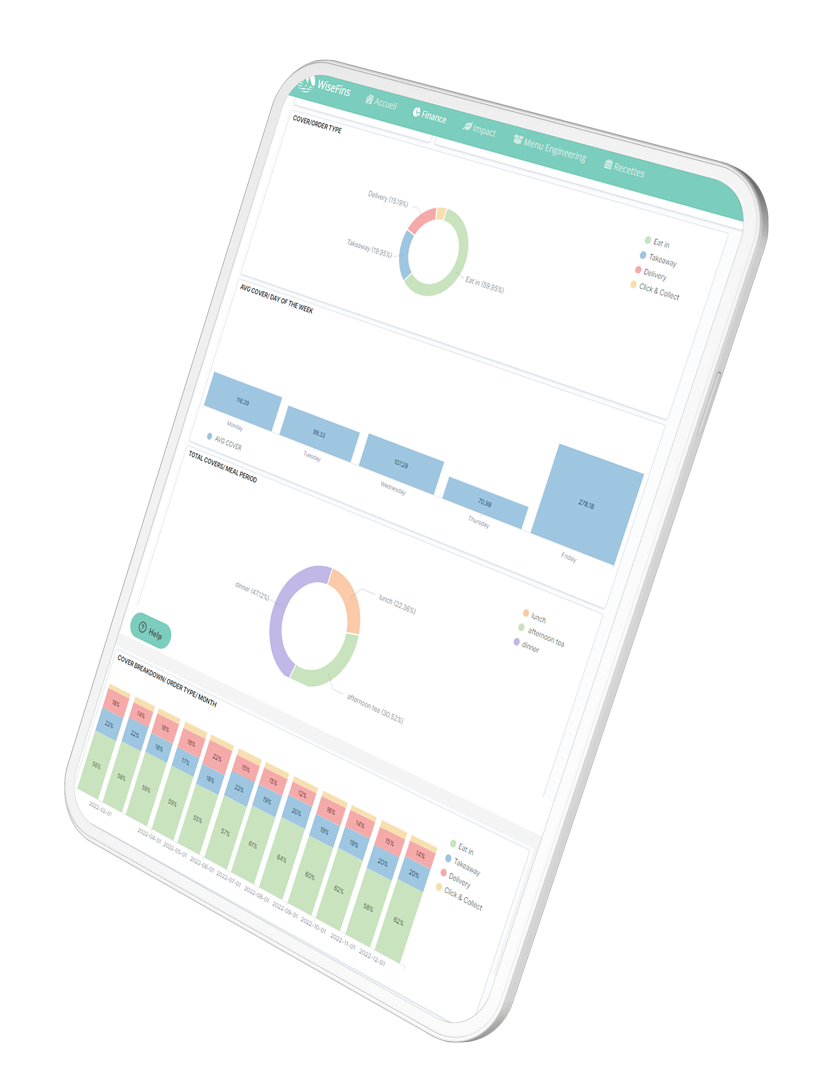 ENVIRONMENTAL IMPACT CALCULATOR
REDUCE YOUR CARBON EMISSIONS BY 30 TONS OF CO2 PER POINT OF SALE
A software for food professionals that helps to reduce environmental footprint of the F&B products served in restaurants.
Collect data on 4 major factors that have consequences on the health of the planet: carbon footprint, water footprint, land use, and energy resources depletion. Measure the environmental impact and footprint of each ingredient.
Access the results in real-time and at any time.
Take advantage of an environmental menu engineering tool to improve your environmental efficiency.
Obtain recommendations on how to reduce your environmental footprint by selecting the most climate-friendly ingredients according to your recipes.
FINANCIAL PERFORMANCE OPTIMISER
INCREASE PROFIT MARGIN BY 15% OR MORE
A software that helps hospitality professionals monitor financial performance and optimise costs to boost profit.
Access tools and data-driven insights to increase profitability.
Gain time with easy-to-read key performance indicators.
Collect real-time data through multiple dashboards.
Improve performance of your dishes with a menu engineering tool.
Obtain recommendations on how to optimize costs and boost margins according to your recipes.
A STEP AHEAD OF
YOUR COMPETITION
MANAGEMENT THROUGH DATA
Decision-making in companies using data analytics softwares is 5x faster. 
1,300% is the average ROI of companies using data analytics softwares.
SUSTAINABILITY REWARDS
22% increase in revenue for companies making an effort to measure and reduce their carbon emissions.