In the last few decades, we've seen the hotel distribution model upended by the OTAs; a major competitor arrives in the shape of Airbnb, and a global pandemic forced hotels in many major markets to close almost overnight, and for an extended period of time. And yet the hospitality industry keeps on rolling; adapting to new realities and consistently seeing trends as opportunities. Of course, trends are volatile and what's trending today may not be trending tomorrow. But, to remain competitive, it is important to have innovative features and services that help you stand out in the highly competitive environment of the hospitality industry. In this article, we'll look at the hospitality industry's main trends for 2023 to help you prepare for the new year.
1. Welcoming working nomads
The use of remote offices is more than just a passing trend, it has become commonplace in many industries. The 'bleisure' traveler is now one who travels for leisure and works from anywhere rather than adds a day of leisure to his work trips. Hotel and resort services must be tailored to this mixed market segment in order to optimize guest stays and their ability to effectively work remotely. Hotels and restaurants have a chance to benefit from this trend by tailoring the offer in their public areas and F&B venues to the needs of this new segment. That means, at least, free high-speed internet, plenty of electrical outlets, and great coffee. Some hotels have already developed customized offers for this new customer segment. For instance, Mandarin Oriental has launched Work from M.O, a day pass offering bedrooms as remote workspaces, and access to tech and some of the hotel's plush facilities for the day, while Work Anywhere from Marriott Bonvoy is a similar day pass scheme available at some 2,000 properties from Mexico City to NYC. To go further, some hotels are responding to the need for human connection by creating communal spaces designed to foster both productivity and in-person interaction. Hoxton Hotels launched Working From, a standalone co-working brand in 2019, and are building members-only shared workspaces that combine studios, open desks, breakout spaces, wellness areas, and a lunch break restaurant. Digital nomads often stay in the off-season and on weekdays, so the more features you can offer your guests to make them feel at home in your hotel, the longer they stay and the more stable your revenue.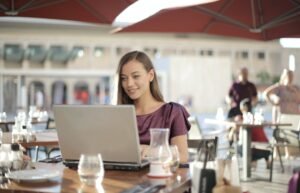 2. Health and safety
Cleanliness and safety have never been more important to your guests. After two years of a global pandemic, one of the top priorities for hoteliers is meeting the challenge of making the health and safety of their guests their number one priority. This means investing in additional cleaning staff to keep the property spotless and taking extra precautions. Both before and during a guest's stay, your marketing message should be focused on letting travelers know what the hotel is actioning to protect its guests. For example, using a UV light for disinfection, wiping surfaces with a bacteria cleaning spray, providing disinfecting gel throughout the hotel, and providing free masks if needed. All of these steps do wonders for the guest experience and communicate your care.
3. Hospitality Tech 
How you carve out time to interact with your guests will enable increased value creation in 2023. Hospitality tech helps to combat the ever growing labor market crunch, by increasing automation and easing the workload for the existing staff. It makes processes faster, saves money and time. Alternatively, it could help customers at numerous points along the customer journey. There are many hospitality tech trends that hotels can implement including data analytics. Indeed, data analytics in the hospitality industry can help hoteliers to develop strategies by using the data gathered from various sources. For instance, WiseFins is the first business intelligence software combining financial and environmental performance. The software helps hotels and restaurants gathering more accurate and understable data to take more relevant and quicker decisions. Hotels operating with WiseFins usually increase their profit margin by at least 15%. Business intelligence is key for hotels: the average ROI of companies using business intelligence and analytics software is around 1300%. Additionally, decision making in companies using business intelligence solution is 5x faster.
4. Purpose-Driven Travel
Purpose-driven travel is defined by consumers who take into consideration their impact on destinations they visit and prioritize responsible and sustainable tourism. From environmental initiatives to authentic cultural connections, today's travelers seek meaningful experiences that make a positive impact in the places they visit. For instance, travelers can participate in local initiatives such as reducing plastic waste, protecting wildlife, eating local foods, and supporting local farmers. Younger generations are leading the charge when it comes to purpose-driven travel. According to travel advisors surveyed for the 2018 Virtuoso Luxe Report, millennials are more likely to be looking for purpose-driven travel options. However, as Gen Z continues to increase its purchasing power, this generation may match or surpass millennials in their support for purposeful-driven travel in the future. By creating immersive experiences that match the "why" of travel, hotels have a great opportunity to attract younger travelers.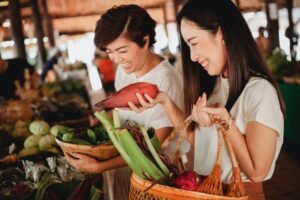 5. Wellness travel
There is no doubt that preventive medicine and self-care are trending due to the pandemic. The Global Wellness Institute expects the wellness tourism industry to grow 21% annually. Travelers will still indulge but will prefer better fitness centers, outdoor activities, and healthy food options. The full-service segment should monitor the rapidly growing demand for personalized treatment plans delivered by experts when modeling their spa department revenue outlook. Hop on the bandwagon by leveraging low-season wellness retreats to boost revenue during the off-season. Some hotels might be better off considering small changes that can appeal to health-conscious guests without breaking the bank. This trend is called "light wellness". Adding healthier choices to your minibar is a small gesture that can add a warm glow to your brand. There is no need to spend dollars on spa renovations or opening a vegan restaurant to be seen as a wellness-conscious hotel. For instance, hotels can offer health-focused events such as meditation, specific physical activity such as yoga, or farm-to-table dining.
6. Staycations
During the pandemic, staycations have helped the hospitality industry generate more business, halting international travel and hotel occupancy. Nowadays, travelers will continue to travel to destinations closer to home because of the increase in airline prices, the complex bureaucracy to travel abroad, or even environmental issues. Hotels operating in tourism-rich, drive-to markets will benefit from uninterrupted demand.
7. Vegan Travel 
The vegan trend is not a trend that comes and goes. The demand for plant-based food recipes and inventive beverage options continues to grow at an accelerating rate. The hospitality industry needs to respond to the demand for more vegan menu options. Hospitality leaders must know that restricting access to plant-based foods can be disastrous as they can literally lose business from a huge customer base. If you are interested in learning more about vegan travel, read our blog article: "Veganuary: hotels need to go vegan."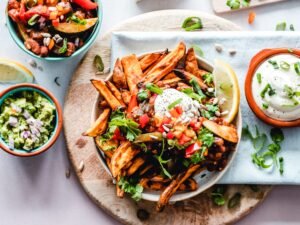 8. The demise of the breakfast buffet
Hotel culinary trends are rapidly changing and evolving. The final blow to the buffet was dealt with by the COVID-19 pandemic. Within the Food and Beverage sector, hotels still have to compete with each other. Buffet breakfasts directly impact hotels in terms of setup and breakdown time, service staff allocation, and large amounts of food produced and wasted. Indeed, breakfast buffets usually generate more than twice as much food waste per guest (300 grams) as a set menu (130 grams). Worse still, buffets tend to waste a huge amount of food with high-carbon impacts such as meat and cheese. To compete with Airbnb and other alternatives, hotels are looking for unique offerings that cannot be easily imitated. More travelers are realizing the health benefits of eating locally, and people rely on food to connect with others. Hoteliers need to respond by offering local pastries and dishes, sustainable products and many other local fairs to all types of travelers. For instance, the Hotel Hermitage Cervinia 5* in Italy offers homemade croissants and desserts, alpine butter, local yogurt, artisan marmalades and honey from the nearby valley.
9. Staff shortages
Due to the COVID-19 pandemic, the hospitality industry is severely understaffed. Two years of zero business resulted in employees moving on to other job opportunities. The hospitality industry is known for its hectic work schedules and lack of work-life balance. Many prospective employees are now looking to work remotely, so hospitality isn't even an option for many. From 2023, hoteliers will have to consider their employees' mental health of their employees. 
10
.
Sustainability
As the world becomes more environmentally conscious, hotels will take a big step toward being 100% sustainability. More and more guests are staying in hotels that prioritize sustainable offers. For instance, travelers are looking for hotels possessing environmental certifications, providing eco-friendly amenities, using sustainable cleaning agents, energy efficiency, or water conservation. Sustainability can also be achieved through F&B offerings, notably by reducing the environmental impact of the food served in restaurants. If you need assistance in your project for 2023, WiseFins offers a solution that helps reduce the environmental impact of F&B menus, including reducing the carbon impact, while optimizing F&B costs. Going green doesn't have to cost more! For 2023, think about how your hotel can have a positive impact on the environment.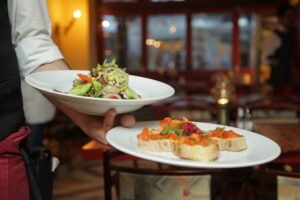 Conclusion
By developing innovative responses to this ever-changing landscape, hoteliers can pursue to reinvent themselves in the face of the various disruptions expected in the coming years. There will always be increasing importance for bigger and better technology in the hospitality industry, but it is important to identify your unique value proposition when developing your business plan. You need to define yourself by more than what you sell, otherwise, you are just another place. 
Create your recipe for success : 
DISCOVER WISEFINS