Almond, good and ecological?
As an aperitif, in pastry, in cosmetics, in the kitchen, to nibble, almond in all its forms takes more and more space on our shelves. Considered a healthy, natural and not greasy product, this nut has become a real star of plant food. But behind its taste and nutritional qualities we often ignore its origin and its ecological impact. Be ready to be surprised!
Where is it from?
If originally, the almond tree flourished in Asia and the Middle East, today it is the United States and particularly California that has the monopoly. Thanks to rich land and exceptional sunshine, the state produces 80% of the world's almond stock (1,936,840 tonnes in 2019). France with 5% market share occupies the 5th place worldwide, we produce in Provence and Corsica.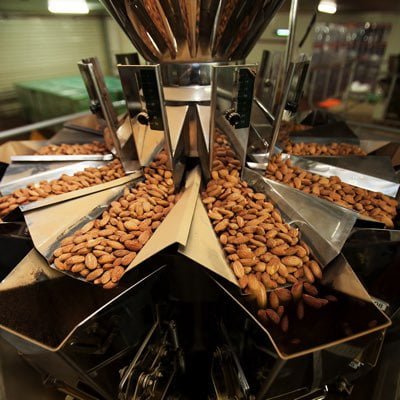 How is it made?
The processing of an almond is the result of true precision. Once harvested, the fruit goes through several stages. Cleaning, filtering, calibrating, robots and humans track the slightest imperfection. Almonds of fine size are exported, while others will be processed into chocolate bars, milk, cereals…
Does it really have good nutritional values?
Due to its high lipid content (54%), almonds are considered to be a great source of energy. Often eaten dry or grilled, its appearance seems lean, and it is believed that it may not make you fat. However, the family of oilseeds, of which this nut is a member, inhibits the absorption of lipids reinforcing the feeling of satiety.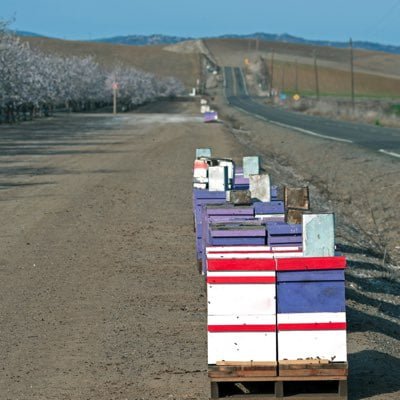 Is it really an ecological product?
It is often erroneously believed that almonds are a perfectly eco-compatible product. Yet its production is not. It takes 158,000 litres of water to make a kilo of almonds or the equivalent of 3 160 showers! For example, in California, the industry uses 10% of the state's water resources to grow the nut. But the impact is also visible on biodiversity, it takes hundreds of thousands of bees to pollinate the flower of the almond tree. American producers can't find enough bees and have no choice but to rent them from the other side of the world in Australia.
The carbon impact for a kilo of almonds is also important 5.6 Kilos CO2 or a one-way drive between Cannes and Monaco.